> Download the Press Information of the SB-identity and SB-pouch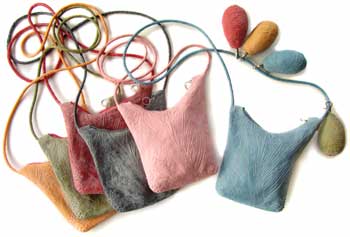 SkinBag are autonomous seamless organisms in synthetic skin.
Accessories and Outerwears become body extensions, anticipate the fusion between the digital and the organic.
Carrier of mutation, SkinBag symbolizes the ambivalence between the natural and the artificial, the instinctive and the optimisation.
Limited series, or custom order,
each SkinBag is hand crafted.
An alchemy between the repulsive and the captivating
Concept and Design by Olivier Goulet
SB-pouch is a mini-bag specially designed to contain coins, keys, tickets ...
Thanks to its snap-hook, you can suspend it on your belt-loops, handbag strap ...

SB-identity is a discrete and practical handbag holds all of your personal belongings needed throughout the day or during a night out.
Its zipper assures complete confidentiality.

Together, these two must-have accessories optimize the configuration of urban life.
They will fuse with your body and become vital identity accessories-organs.
Sizes : SB-pouch : 12,5 cm (5 in)
SB-identity : 25 x 19 cm (10 x 8 in) Handle : 110 cm (45 in) Zipper : 20 cm (8 in)
Colors : Available in KakiSkin, BlueSkin, PinkSkin, RedSkin, BlackSkin, OrangeSkin
Price : Wholesale price : SB-identity 36 € ($49) SB-pouch 18 € ($25) (plus tax and shipping)
Retail price : SB-identity 90 € ($122) SB-pouch 45 € ($61) (including tax)
Press : +33 (0)6 12 54 45 52 - fabienne@skinbag.net
Support : info@skinbag.net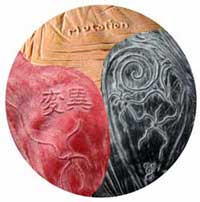 > Download the Press Information of the SB-identity and SB-pouch